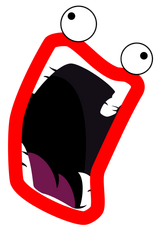 Shoop da Whoop is a parasitic face that can attach to anything and make them awesome (while on). When using a Shoop da Whoop, one can fire Awesome Deadly Plasma Nuclear Armageddon Invincible Genetical Mathematical Lasers of Doom! The lasers are as Awesome as
Awesome Face
. 'Nuff said. Shoop da Whoop haves a brother: Shoop da Lhoopa and are best friends, When Shoop da Whoop says: I'mma firin mah lazer! You will say: You are the farmer of Malaysa?
Powers
_______________________
Mah lazer
Farmers
Shoop da Whop & Shoop da Lhoopa Team lazer Attack
Other powers.
Ad blocker interference detected!
Wikia is a free-to-use site that makes money from advertising. We have a modified experience for viewers using ad blockers

Wikia is not accessible if you've made further modifications. Remove the custom ad blocker rule(s) and the page will load as expected.